News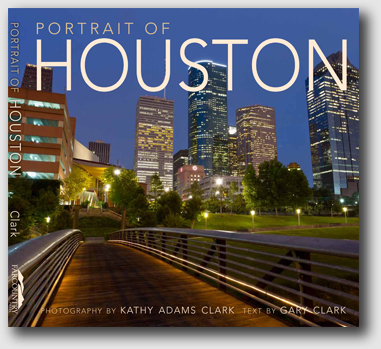 Kathy Adams Clark's photos are showcased in the coffee table book "Portrait of Houston." Release date is October 2012. Gary Clark wrote the forward and captions for the photos. Pre-orders are being accepted. Consider using this book for corporate gifts and holiday presents. Pre-order through Farcountry Press or call 406-422-1254.
Gary Clark and Kathy Adams Clark were recently awarded the 2010 Synergy Award for Environment Excellence by the Citizen's Environmental Coalition. Gary and Kathy were recognized for outstanding efforts in the field of environmental reporting for their weekly "Nature" column published in the Houston Chronicle. The Citizens' Environmental Coalition is an information clearinghouse and communications network for environmental issues in the Houston and Galveston, Texas. It honors local activists and organizations for environmental service at its annual Synergy Awards celebration. Honorees are recognized for their outstanding efforts in Environmental Conservation, Environmental Education, Media, Corporate Awareness, Community Activism, Lifetime Achievement, Government and Sustainable Planning.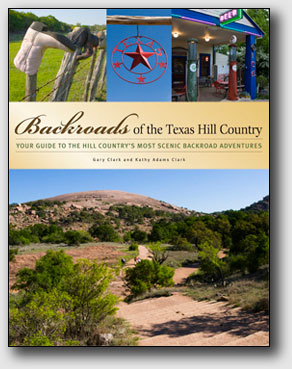 Kathy Adams Clark and husband Gary Clark collaborated to produce the stunning new book "Backroads of the Texas Hill Country." Gary's writing takes readers on 32 routes through the central part of Texas. Kathy's photos illustrate sites that you'll see along the way.
Order from Amazon or other major retailers.

Other books written by Gary Clark with photos by Kathy Adams Clark and the photographers from KAC Productions:
Texas Gulf Coast Impressions, text by Gary Clark and photos by KAC Productions. Published by Farcountry Press.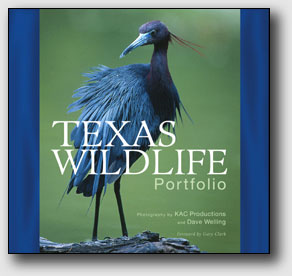 Texas Wildlife Portfolio with text by Gary Clark and photos by the photographers of KAC Productions and Dave Welling. Published by Farcountry Press.
Order books from Amazon or other booksellers.
Bulk orders welcome. Contact us for details, to arrange a book signing, or a speaking engagement.